Matches
Overwatch Matches — Schedule & Live Odds
Thu, 14 Dec 2023 17:00:00 +0000
Flash Ops Holiday Showdown - EMEA
AWW YEAH

Budget Team Finland
Thu, 14 Dec 2023 17:00:00 +0000
Flash Ops Holiday Showdown - EMEA
RC2018

Team Peps
Thu, 14 Dec 2023 17:00:00 +0000
Flash Ops Holiday Showdown - EMEA
Ex Ex Oblivione
Supreme Check
Thu, 14 Dec 2023 17:00:00 +0000
Flash Ops Holiday Showdown - EMEA
SrPeakCheck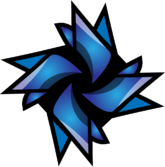 Ex Oblivione
Fri, 15 Dec 2023 01:00:00 +0000
Flash Ops Holiday Showdown - NA
Primis Tornado

Dope Gaming
Fri, 15 Dec 2023 01:00:00 +0000
Flash Ops Holiday Showdown - NA
Pirates in Pyjamas


Timeless Obsidian
Fri, 15 Dec 2023 01:00:00 +0000
Flash Ops Holiday Showdown - NA
WISP


LeftRightGnight
Fri, 15 Dec 2023 01:00:00 +0000
Flash Ops Holiday Showdown - NA
Timeless

O3 Splash
Overwatch Matches: Watch First-Class Teams Play!
The necessity to learn more about Overwatch matches can be explained for different reasons. However, the most typical of them are sincere interest in betting on this kind of eSports or a desire to learn about the vital stuff linked to Overwatch to make watching more pleasant. So, feel free to take a look at this article then!
Watching Overwatch pro matches is great fun to experience! There are plenty of dedicated fans of the game all over the world who are fond of observing the most skillful teams play.
Overwatch Match Types in Pro eSports
In the Overwatch game, there are 12 players who are divided into two teams of 6. And, there are 30 heroes to select from. These champions have various roles. The key of the game is to escort a payload from one area of the map to the area of the opponent. The format of the game is really close to the one observed in Team Fortress 2 and Paladins.
Well, there are four game formats with a set of maps for every type of match. They are as follows:
Assault
Control
Escort
Hybrid
According to professional Overwatch eSports events, teams are involved in playing a single match on each map type starting with Hybrid. Then, it is the sequence that looks this way: Control, Assault, and Escort.
Overwatch Match Length
Typically, the average Overwatch match length is from 10 to 30 minutes. This time is calculated for a competitive match. At the same time, there is a quick play match, the length of which is on average 4 to 8 minutes. But certainly, some matches took far longer than that!
The Fastest and Longest Overwatch Match in the History of the Game
The fastest match in history that was played in offensive mode was only 15 seconds, and this happened in 2020, during a professional competition between teams from London (Spitfire) and Dorado (Washington Justice).
The longest Overwatch match in history, when teams managed to complete a full cycle of strategic objectives on a map twice for the first time, lasted 34 minutes and 17 seconds, between the Los Angeles Valiant and Dallas Fuel teams, and this record was recorded in 2018.
Enjoy the Success of Best Teams Watching Matches in Live
It is a brilliant idea to get engaged in watching the best Overwatch match options in live. This is an excellent chance to feel the emotions of the players and experience even more excitement than you expect. All matches that are linked to relevant tournaments are broadcast on a variety of streaming platforms. However, the advantage of our site is that you do not have to pay for watching at all!
Apart from this, everything is on one page which means that you will not miss the stuff that is really important to you. And, this is what also has to be considered: we are pleased to suggest an opportunity to watch more than one stream of the event at once.
All Overwatch World Cup Matches in One Place
From this competition, fans expect the best Overwatch matches, as only professionals play here. Sometimes it's even difficult to determine the winner in advance since the World Cup can host battles between equally skillful teams. Therefore, it is better to watch such Overwatch matches online, and for bettors to bet live. So, there are more possibilities for predicting a favorite.
Each match of this tournament is available on our website, so do not miss the opportunity to enjoy the most exciting, but at the same time, intense events!
Overwatch Match Betting — Support Your Favorites with a Profit
It is certainly exciting to watch an Overwatch competitive match. But what if you try to place a bet on this event? In this case, you can expect to gain some really nice cash!
The only thing to remember about is this: there is no point in placing too relevant bets for the first time. What is more, it is vital to conduct some research before you are involved in betting on Overwatch.
Here are the types of bets that are accessible to those who plan to bet on the Overwatch matches:
Match winner. So, in this case, you predict who will be the winner of the game, and it is the simplest kind of bet to make. This bets is also called Money Line or Head to Head;
Outright winner. This variant is also rather common among Overwatch bettors. Here, you predict in connection not just with an individual event but linked to the whole tournament;
Handicap. Those who pick this type of bet make a prediction regarding whether a team with the handicap advantage or disadvantage becomes the winner of the game. Such a type of betting is accessible only when there are two possible outcomes.
It is important that every fan can be involved in Overwatch match betting linked to any event that is presented in the schedule of our website. Simply study everything that is presented and opt for the match that interests you most of all!
By the way, the odds on our website are updated in accordance with the progress of the game. This process is performed instantly. The best of luck then!