Matches
Dota 2 Matches — Schedule & Live Odds
Sun, 24 Sep 2023 05:00:00 +0000
ESPORTS BATTLE
Fuzanglong
Amanita
Sun, 24 Sep 2023 08:00:00 +0000
ESPORTS BATTLE
Amanita
Fuzanglong
Sun, 24 Sep 2023 10:00:00 +0000
DreamLeague Season 21
Shopify Rebellion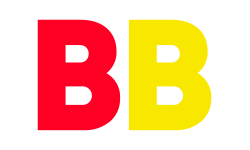 BETBOOM TEAM
Sun, 24 Sep 2023 11:00:00 +0000
ESPORTS BATTLE
Pull Up
Ryoiki Tenkai
Sun, 24 Sep 2023 14:00:00 +0000
ESPORTS BATTLE
Ryoiki Tenkai
Pull Up
Mon, 25 Sep 2023 12:00:00 +0000
Pinn Cup: Malta Vibes
StoRm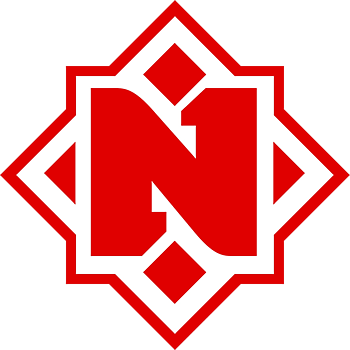 Nemiga Gaming
Mon, 25 Sep 2023 15:00:00 +0000
Pinn Cup: Malta Vibes
MB Team


KZ Team
Mon, 25 Sep 2023 17:00:00 +0000
European Pro League Season 12
Ram Squad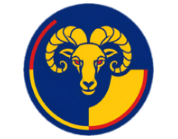 KZ Team
Mon, 25 Sep 2023 18:00:00 +0000
Pinn Cup: Malta Vibes
SIBE Team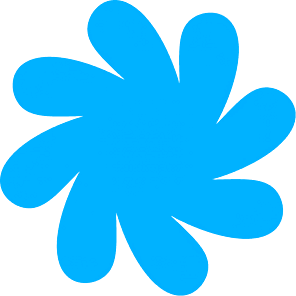 MoneyMakers
Mon, 25 Sep 2023 20:00:00 +0000
European Pro League Season 12
SIBE Team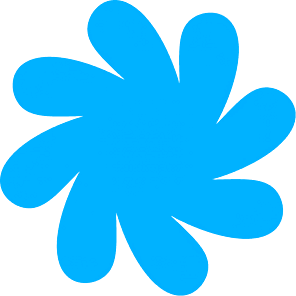 MB Team
Tue, 26 Sep 2023 09:00:00 +0000
Pinn Cup: Malta Vibes
Level UP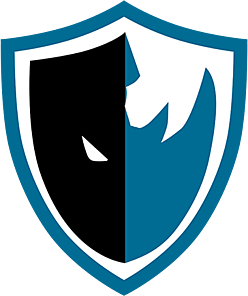 Team Tickles
Dota 2 Matches: All About Pro-Level Events
The number of events that are linked to Dota 2 is rather impressive today. All of them differ in format, type, and level of competition. They can be held both in stadiums where the players are connected via LAN, and also held online. The necessity to learn more about Dota 2 matches can occur in case you want to get deeper into everything that is connected to this kind of eSports.
Match Types and Formats
As in other esports, such as League of Legends matches, there are four battle formats in professional Dota 2:
Best of one. Teams must win in one match, with a score of 1:0, which will determine the possibility of their further participation in the tournament.
Best of two. Intermediate Dota matches completely repeat the rules and features of the previous format, but, unlike it, the team can win with a score of 2:0, or the panel of judges counts a draw with a score of 1:1.
Best of three. The most popular and most frequently played format of Dota 2 matches. Here the team is lucky if it wins with a score of 2:0 or 2:1. Thus, in this type, either 2 or 3 matches are played per winner.
Best of five. The most protracted format of Dota 2 matches, but at the same time, it is impossible to do without it in the major leagues. The main outcomes of events are 3:0, 3:1, or 3:2, and it depends on the performance of each previous match on Dota 2 whether there will be a next game.
Hero Selection Procedure
As for the Captain's mode that is applied for the tournaments, the captains ban heroes and choose five heroes for their team. Then, every player has to select a hero from the captain's pick. 30 seconds are given for the bans, and the same time is suggested for the picks.
Every captain is offered 130 seconds of bonus time that can be applied within the selection. No heroes will be banned in case of the time within a ban selection runs out. In case it happens during the picks, a random hero is about to be selected. When there is Unranked matchmaking taking place, the player clicking the "become captain" button first will get this position.
Average Dota 2 Match Length
Normally, a Dota 2 match is about 40 minutes long. However, it can also be completed in 20-30 minutes. Some matches last for more than an hour. The longest Dota 2 match continued for three hours and twenty minutes.
Condition for Team Victory in Battle
A team wins if they destroy the other team's Ancient first. This is a large structure that is in the base. In other words, this is the main building. In order to get to it, players will need to destroy the towers that attack the heroes in the lanes, as well as kill the opponent's heroes and creeps.
Imagine Yourself in the Game — Bet on Dota 2 Match Outcome
Dota 2 eSports can become a nice reason to try yourself in betting on Dota 2 match outcome. This is a great chance to feel the game to the fullest and even earn some nice cash!
Dota 2 betting seems to be rather complex at first sight but as long as you research a bit, you will feel far more confident. This is what you can bet on in Dota 2:
Betting on results. This is the simplest choice to make in case you are a beginner. You should bet on what team will be the winner;
Betting on a match result with a map handicap/advantage;
Bet on the winner of the tournament. Here the bettor needs to predict which team will take first place in the overall standings of the competition. By the way, this is one of the most difficult outcomes, but at the same time profitable due to high odds;
First blood. This selection offers to bet on the team that will make the first kill of the enemy hero;
Who will kill Roshan. Here the bettor needs to predict which team will kill Roshan — the monster in the forest.
As for the tips that can turn out to be useful for those planning to place their bets on the upcoming Dota 2 matches, here they are:
Do not start your betting journey from the hard bets. You need to get used to the process a bit and it should take time. As you get some experience, there is a sense of inputting more money;
Start with betting on the match result (speaking of who will be the winner of the match). This is the simplest type of outcome, which is great for a beginner. As you begin to understand the different types of bets, you can gradually move on to narrower options;
Pay enough attention to research and discover roster changes, teams' forms, news that is somehow connected with the teams you will bet on, and so on. This should help!
Watch Dota 2 Live Streams of the Major eSports Events
Pro Gaming Online is an awesome spot to watch the major Dota 2 events. Each match is streamed which means that you will be able to watch all the stuff no matter what you are interested in particular. By the way, you do not have to pay to watch Dota 2 games in live at all! This is what our dedicated users like a lot.
Watching live Dota 2 matches is especially relevant for those who place their bets on Dota 2 for the first time. In this case, you will have a chance to experience incredible emotions, feel the skill of players, and watch the way you succeed right away! Isn't it cool?
All Dota 2 Match Results and Stats at Pro Gaming Online
Our team is very careful and consistent with data. All match results are updated regularly, so you don't have to worry about it. For upcoming Dota 2 matches, the result will be updated as soon as the game starts, and for those matches that are currently going on, you can see the live score, which changes without delay.
And one more important point: we also provide an opportunity to get acquainted with the results of matches that have already been played. They are available on the respective tournament page, as well as in each team's statistics. This is very handy if you want to make an analysis of the team's previous performance or just explore the statistics of all Dota 2 pro matches!